I recently signed up to Onshape so that I could have a play with 3D modelling but there wasn't anything I needed/wanted to make and so I didn't actually do anything with it. In most cases, I need a real life problem to learn effectively rather than a made up academic one as my brain makes longer lasting connections that way and I get a bonus sense of achievement for fixing a problem. I considered modelling a mounting system for some flat wooden panels I needed to put on a wall with no screws visible but in the end I just used velcro.
Forward a few weeks and I have a problem. The plastic buckle used on the shoulder strap of my Moleskine "MYCLOUD MESSENGER BAG" broke. Looking at where it broke, there is clearly a weak point in the manufacture.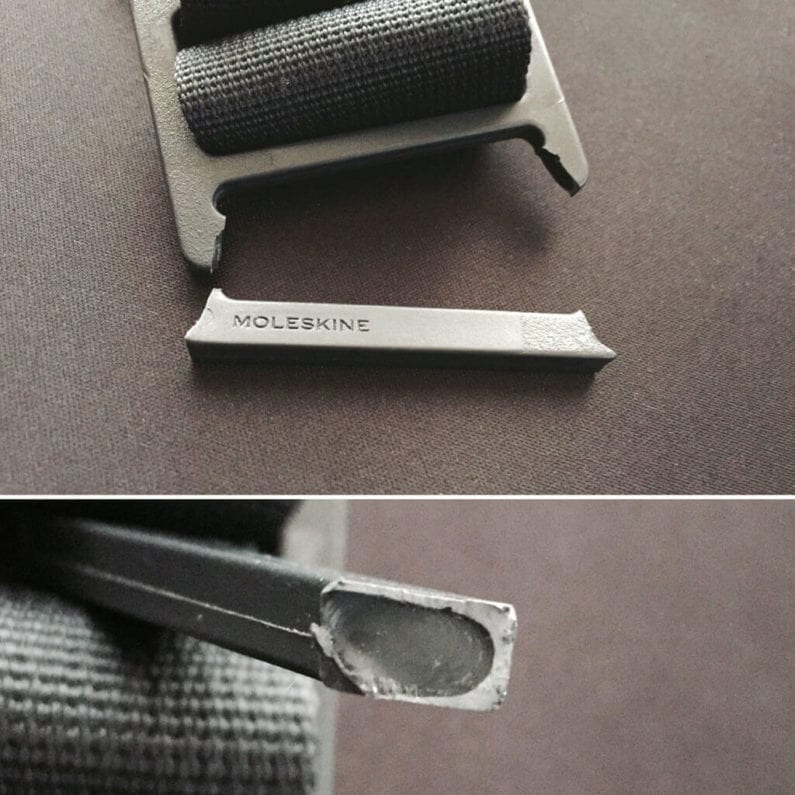 I can still use the bag but hey, here was something I could probably model up quite quickly. Queue the new browser tab and Onshape.
Without too much effort and only a couple of sneaky peeks at the help system, I managed to create a realistic (maybe) and accurate (hopefully) copy of the broken item. I was surprised by how quick the process was and just how intuitive the software was to use.
Now; I just need to find someone to help me 3D print it.