It has been nearly 5 weeks since I returned from the bike trip. There must be something wrong with space/time because it sure doesn't seem that long. I have only just started compiling the video but, luckily, we weren't very good at filming things so it shouldn't take too long. The photos have been online for a while now and can be found on Flickr. More details of the trip can be found on Ridearound.
One thing I have done since returning was having a go at the 'Pink Ladies' Charity Sprint. This was an afternoon event where people could take their normal, road-going, cars on a 1/4mile sprint along the Vazon coast road. All sorts of vehicles showed up ranging from an old Austin Allegro up to a Ferrari and Lamborghini.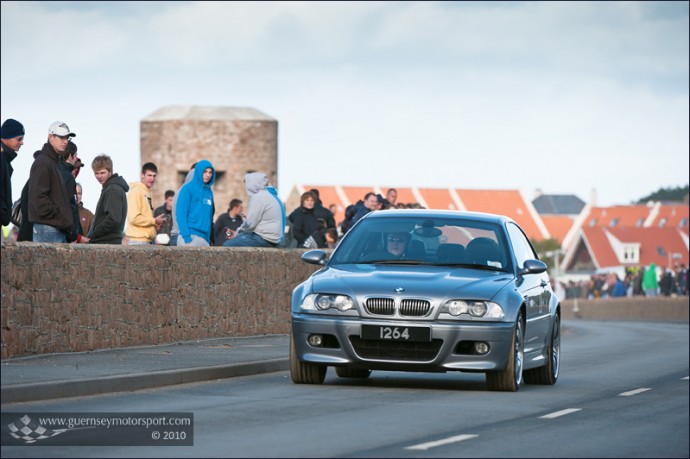 As a BMW owner, I had plenty of competition in the form of M3s, V8 M3s, M5s, CSLs and even Diesels. I thought the BMWs themselves would be a good place to focus my competitive needs as I didn't think there would be much chance of beating an Audi R8. I may have been mistaken though. On a single blistering run, my lowly 3.2L, Straight Six, M-Power engine took my car to the fastest 64ft time of the day, then finish the run with the 6th fastest time overall. Not bad from more than 100 cars! Click here to see some detailed info from the day.
The short video below shows a few of our runs including Dave (Golf R32) and Tony (Vauxhall Monaro).
If they run the event again next year, I'll have another go. Maybe I can get a start like that again!