I've just returned from a photo expedition to Donna Nook in Lincolnshire, one of the UK's largest Grey Seal colonies. Each year, for a couple of months, hundreds of seals come ashore to give birth and mate before heading back out to sea.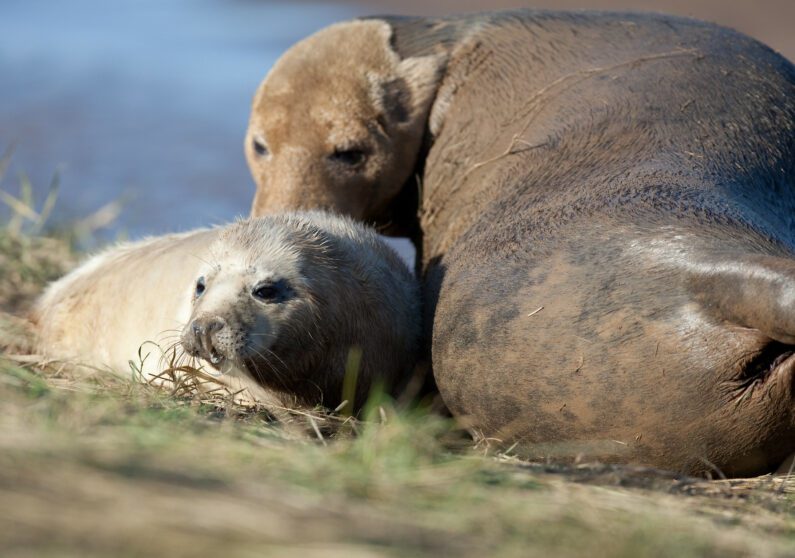 We spent a few days there and managed to take a lot of great portfolio-grade shots and videos. We were getting up very early as there was a long drive to the reserve. We always arrived before the crowds and even showed up on a very blustery day that eventually turned to heavy rain.
The expedition to Donna Nook had an interesting start due to some heavy weather. Our Saturday evening ferry was delayed by a few hours meaning that we departed Guernsey at 23:00; not the scheduled 17:30. This turned out to be a much better timetable for a number of reasons. Primarily, we had the opportunity to have a few beers in the bar and head to bed shortly after departure and miss the majority of the rough weather. It also meant that we did not have to be up at 5.30 for breakfast. Instead, the announcement was made at 8.45. A great night's sleep and waking at a civilised hour.
Our first stop was the car wash. As the car had been parked outside on the deck, it was covered in a layer of salty water that had to be removed!
We then continued on to London where we planned to buy some new outdoor and photography equipment. Even on a Sunday, the city was alive with people and most of the shops were open. We made our purchases and enjoyed the rest of the evening relaxing and reviewing our plans for the following days.
On Monday, we headed up towards Lincolnshire. It took a few hours driving to get there, though this was broken up by some other stops we needed to make on the way.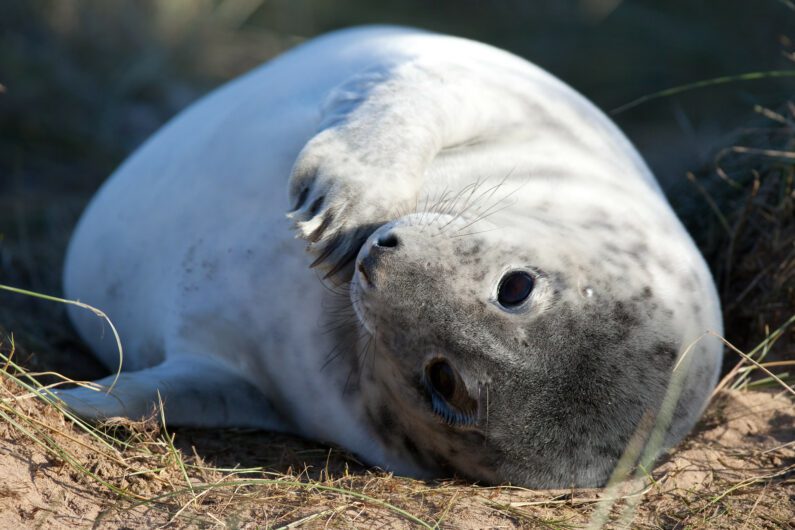 Our first day on the reserve was excellent. We had some great weather and there was no shortage of posing subjects for us.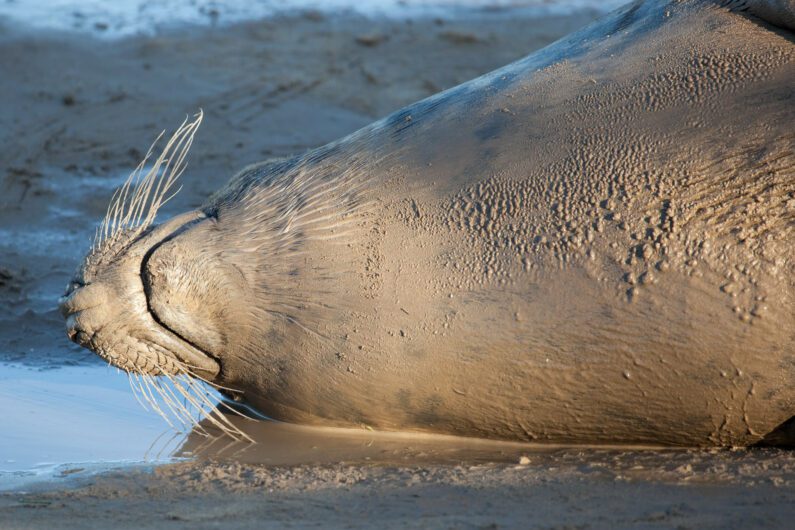 We had been accompanied by another photographer who was also my grandfather, Dave Seaman. Having visited the reserve before, his knowledge provided the basis for our plans. The number of seals was staggering. Everywhere you looked there would be a seal. The tide is a long way out here and even on the horizon, the new arrivals were visible resting on the shoreline. We took enough photos to fill a small hard drive before stopping for coffee. To be accurate here, Grant didn't stop for coffee and carried on taking photos.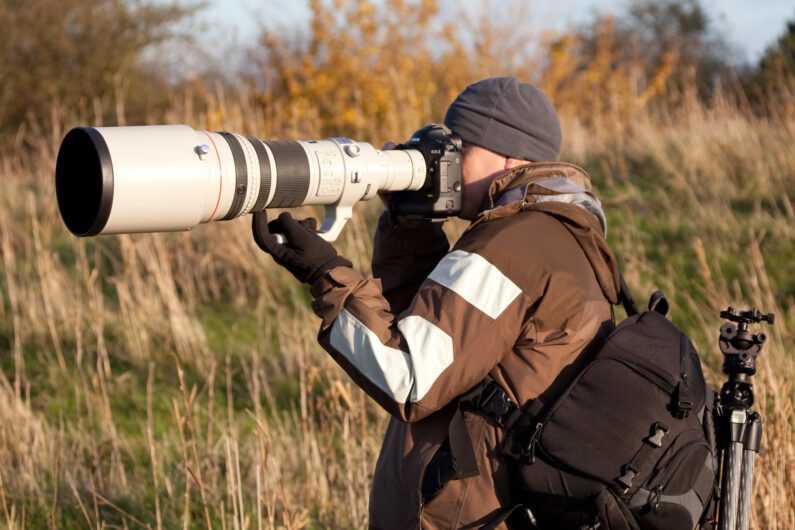 Each of the seals had a different character and some seemed as interested in watching the humans as we were watching them. I wonder if they come ashore to see the mass gathering of us, not the other way round.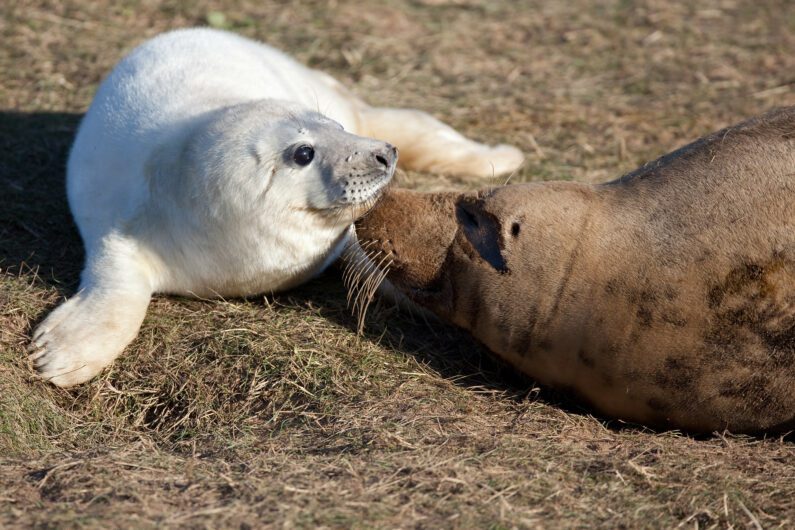 Throughout the morning we witnessed resting, fighting, excitement, hunger and protection. It was a great experience in both photography and observation. When we ended the first morning, we had over 800 shots between us.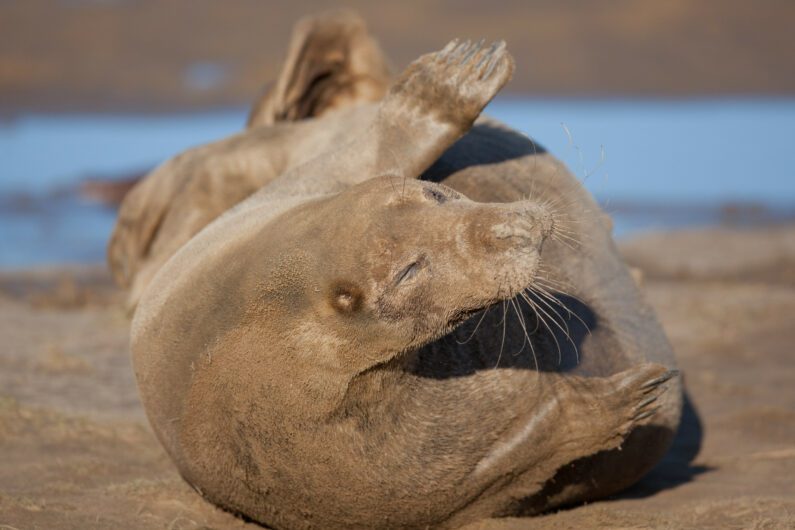 A special thank-you needs to go out to Margy as she provided us with a fantastic lunch of sandwiches and soup.  It has to be said that there is nothing better than lots of good food when you have been outdoors to make you feel like sleeping for a week.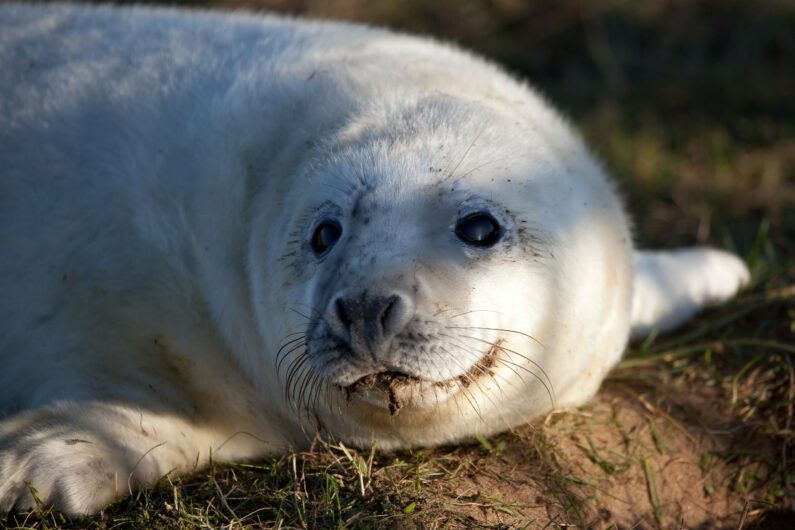 Our second day on the reserve was not as successful. We arrived earlier than the previous day but the weather was dark and the wind was gusting. After a couple of hours, the weather turned worse and it started to rain. And then it continued to rain so we returned to the hotel.